Sharyn Arundell is a partner and has been with Equiti Partners since 1992.  She has extensive expertise in tax & consulting for high net wealth individuals, with a focus on medical and legal professionals.
Her medical and legal clients love the fact that she understands that cash flow for their upcoming tax commitments is their biggest stress. Her SME's feel confident because she takes care of the planning and management of their personal and business tax affairs.
Why Sharyn?
She knows the information medical and legal industry professionals need to plan their cash flow and manage their tax payments.
She's a 'transition' expert. Helping professionals transition from employment to professional practice structures. Avoiding unexpected tax 'surprises' is her forte.
Sharyn is a tax-time-management planning guru, proactively flagging what's to be done, why and – most importantly – when.  So you prosper by focussing on what you trained for.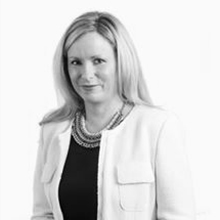 Market Expertise
High net wealth clients
SME's
Industry Focus
Qualifications and Membership
Fellow, Certified Practising Accountants
Chartered Tax Advisor, The Tax Institute
Registered Tax Agent – Tax Practitioners Board
Community
P & F Treasurer St Hilda's Anglican School For Girls
Sharyn and her husband Brendan have three children, which keeps them busy with weekend sport, dancing concerts and school activities. Any spare time is spent catching up and entertaining with family and friends.