Company Secretarial Services
Home > Advisory Services > Corporate Advisory > Company Secretarial
Outsourcing your company's regulatory and secretarial responsibilities offers a viable solution to maintaining the focus on your company's core business activities.  Company secretarial responsibilities involve complex and time-critical tasks, such as: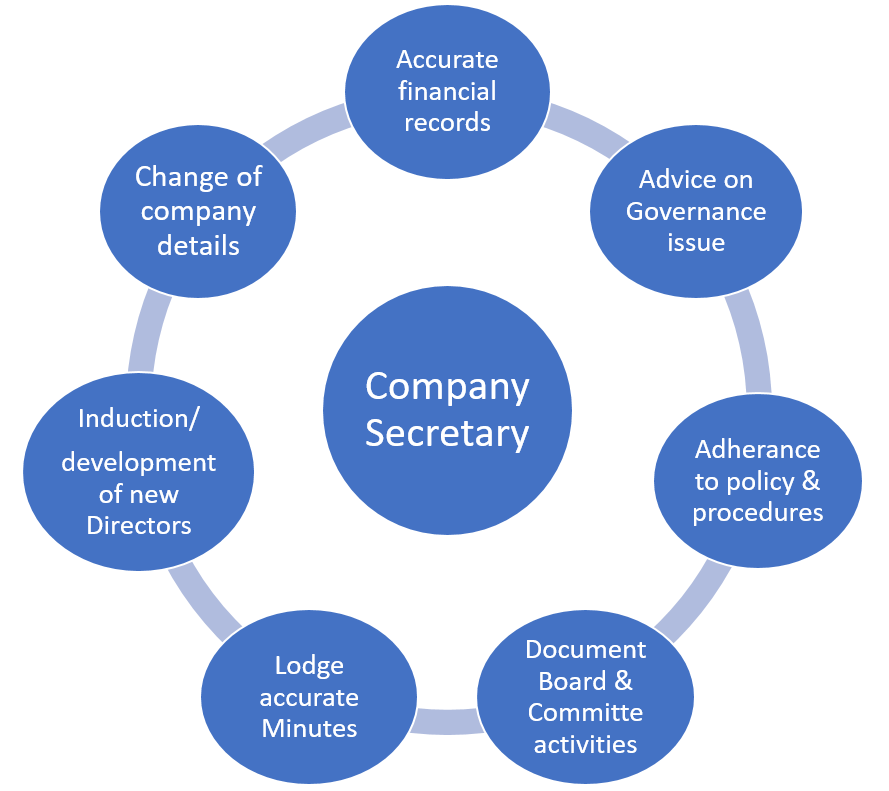 If you're a time-poor single director, a multi-Director Board or have an ASX listed company, Equiti Partners offers the solution with a full range of company secretarial services:
Company Secretarial Tasks
Resident company director
Annual companresolutions
Maintenance of corporate registers and volumes
ATO and ASIC registration and lodgement of documentation
Assistance with Corporate Governance requirements (including best practice)
Share registry liaison
Company, title and individual searches
Business name applications, transfers or cancellations
Company de-registrations
Administrative Tasks
Resident company director
Registered office
Mail house
Meeting rooms
Liaison with legal practitioners, when applicable
Reception tasks
Need a Board Member with Company Secretarial skills?  There are distinct advantages of appointing an Accountant to your Board as Company Secretary, particularly if you're a small company starting your journey.
"Appointing a dual-skilled Governance and Accounting specialist to your Board is a highly efficient use of resources that saves time, money and resources. An independent and objective view also strengthens your Board's decision-making process". Melanie Power, Partner
Melanie Power is a qualified member of the Governance Institute in addition to an experienced CPA.  Read more about Melanie's profile here .
Equiti offers you full Partner access and can also provide the full range of accounting-related services for accounting, tax services and bookkeeping.
Contact us today on (08) 9388 3802 or info@equitipartners.com.au for an initial free Corporate Secretarial consultation.