Corporate Advisory
Home > Advisory Services > Corporate Advisory
How can you help establish and grow our business?  We often hear this question from directors, CEO's, CFO's and business owners seeking inspiration on planning and execution of  their business strategies.   Here is our best advice, collated from 30+ years' experience.
Work with experts throughout your business lifecycle.
Access to corporate advisory expertise can assist you in accessing the right tools to improve business performance, return on your investment and ultimately increase stakeholders value.
Having access to timely and accurate information is a safety net our clients tell us they couldn't do without …  from start-up through the growth of the business to potential mergers or acquisitions and the eventual exit strategies.
"An objective opinion is invaluable when you're emotionally invested in your business, especially if family members have a financial interest."  Grant Kidner, Corporate Advisory Team Leader.
Any corporate advice you obtain should aim to deliver three key objectives:
Improve business performance
Increase stakeholder value
Succession planning or exit strategy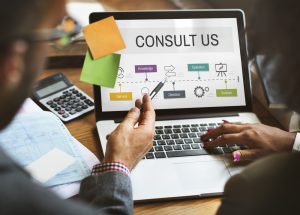 Start-ups need the right business and accounting processes from the beginning
Gather advice on the tax and accounting related pros and cons of business structures available such as Partnerships, Trusts or Companies. Different business structures attract different tax rates, regulatory processes and, of course, costs.  Read more about entity structures here…. Other considerations include bookkeeping, financial modelling including the all important Key Performance Indicators.  Read more about our checklist of start-up requirements here …
Focus on planning to deliver success.
Have a clear business strategy; a business plan can help maintain focus. Read more about Business Planning here.
Plan to meet your goals through targeted Key Performance Indicators.
Plan your financial processes to reduce administrative tasks. Read more about Small Business Accounting here. 
Deal directly with a Partner
You will only deal with a highly experienced corporate advisory partner trained to get to the heart of your requirements.  Schedule an initial complementary meeting to ensure we're the right fit for you… and you're the right fit for us.  It's a partnership, and our long-standing clients tell us that our partners become a valued extension of their business. 
Call us today on (08) 9388 3802 or info@equitipartners.com.au for an initial free tax and accounting consultation.