Business Planning
Home > Advisory Services > Corporate Advisory > Advisory > Business Planning
Are you seeking to expand or a looking for a change of strategy due to downturn in profit or changing economic conditions?  Alternatively you may be looking to purchase a business or seek new financing options. It's not an easy road to travel without assistance.  Equiti Partners' corporate business planning services provide a clearly defined roadmap to help find the way forward.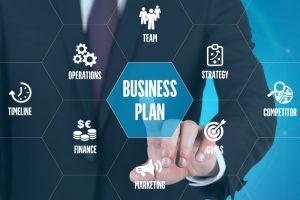 One of the key benefits of having an external party drive your strategic business planning process is you are more likely to identify solutions beyond your normal operational paradigm.
Our suite of corporate business planning services includes:
Business strategy and planning days
Business plans and financial forecasts
Due diligence
Board and management representation
Valuations
Mergers, acquisition and private equity
Structuring advice
Introduction to and liaising with lawyers
Strategic Business Planning Sessions
Conducting a strategic session with Equiti's Corporate Advisory team will provide you with a focussed outcome on what's important.  The result will be a strategic business plan that provides the road to get you from where you are now…. to where you want to go.  You may want to engage in a strategic session for a number of reasons:
You want to set clearly defined goals, objectives and actions for your business.
You need financial Key Performance Indicators (KPI's) to drive these goals, objectives and actions.
You may need to raise capital or finance to achieve your goals.
You need assurance that your current business structure is the right one moving forward.
You've decided that your current financial reporting processes are flawed and require an overhaul.
If any of these situations apply to you now or in the future, Equiti can assist.
Board and management representation
Need an independent financial consultant on your Board?  Equiti's partners are all adept at representing your financial interests to ensure your strategic direction is financially sound.
Contact us today on (08) 9388 3802 or info@equitipartners.com.au for an initial free consultation.