Asset protection is a financial strategy designed to mitigate risk.  By protecting a well-earned portfolio of assets, whether business or personal and armed with pertinent and timely advice, you will be better positioned to preserve ownership of assets.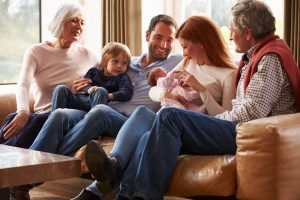 It's a myth that asset protection is only necessary for the uber-rich. Here's who can benefit the most.
Legal/medical professionals and individuals in partnerships
You face a greater risk than most, especially if your associates have actioned their own asset protection planning measures.  You may be unwittingly exposed to partnership liabilities by remaining 'unprotected'.
Corporate board members
You are "quietly" vulnerable …  being unaware that personal assets are at risk due to a company insolvency or other financial pitfalls is more common than you think, even from actions of others at the board table and not your own actions.
Investors
First-time investors find that establishing asset protection strategies from the start is more practical and economical than changing documentation after the fact and the deal is done.  The structure and ownership of the entity prior to executing a deal eliminates exposure and will give you greater protection.
"Clients will often seek advice before purchasing a new asset – even on weekends.  Understanding the implications of the right structure before putting pen to paper is critical and cost effective ".  Melanie Power, Partner
SMSF owners
Equiti is always up to date with government's SMSF rule-tinkering so if you're thinking of placing investments into your Fund, we can help you navigate the legislative technicalities you need to be aware of. 
Insurance
One of the most underrated Asset Protection strategies we continually see.
4 steps to asset protection
Asset Protection is in the top 3 of Equiti's most requested services.  Here's how we work with you.
Step 1. Initial Consultation
A 1 hour free strategy session with an Equiti partner.  It's a fact-finding mission to review your family/business structuring and to identify options available to help mitigate or reduce exposure to risk.
Step 2.  Analysis
After a full partner-driven analysis, your options are outlined in an easy-to-understand strategy document.  We outline any new potential structuring options and any potential tax savings we may have identified.  Recommendations are presented at this meeting.
Step 3.  Asset Protection Solution
Once you have decided on our recommendation we present a plan outlining the process plus a snapshot of 'before' and 'after' scenarios reflecting the benefits of the strategy.
Step 4.  Implementation
You will execute your plan and Equiti will assist in the implementation.
Learn more about Asset Protection Assessment
Take advantage of our partners' extensive experience and book an initial session to your options.
Alternatively Contact us today on (08) 9388 3802 or info@equitipartners.com.au for an initial free tax and accounting consultation.